As a business owner, you're definitely familiar with the signage that you hang in your business premise. But have you heard of the big change that's happened? If not, don't worry, we've got you covered!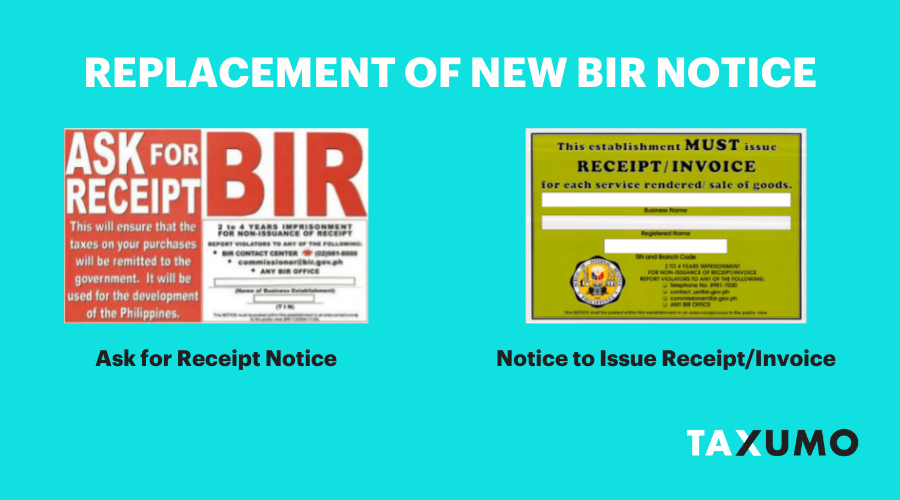 You may know that BIR has issued RMO No. 43-2022 stating that a new format receipt notice called NIRI (Notice to Issue Receipt/Invoice) will be replacing the old ARN (Ask for Receipt Notice). This new notice is applicable to the following taxpayers:
New Business Registrants and Registered Business Taxpayers
Individuals who engage in online selling, merchant activities, vlogging, social media influencing, and online content creation earning income through platforms and/or advertising, earning income from social media platforms and/or advertising


And in a recent announcement, the Bureau of Internal Revenue (BIR) issued RMC No. 75-2023 extending the deadline for the renewal of the Notice to Issue Receipt/Invoice (NIRI) from June 30, 2023 to on or before September 30, 2023.


This extension provides business taxpayers with additional time to comply with the requirement of displaying the NIRI at their place of business.


In order to secure NIRI, taxpayers are obliged to fill out S9015 – Registration Update Sheet indicating the designated official email address which will be used in serving BIR orders, notices, letters, communications, and other processes to the taxpayers.


Failure to renew on or before September 30, 2023 may result in a penalty of not more than Php 1,000 as stated in the Section 275 of the Tax Code.
Want to learn the quickest and fastest way to file your Taxes? Head on to Taxumo and sign up for free!