Tattoo artist, illustrator, and Taxumo community member Wiji Lacsamana envisions a brighter future after the Covid-19 pandemic, and muses on how we can pick ourselves up from this challenge, and take the opportunity to create a better world.
She shares her story below:
I am Wiji Lacsamana, 35, based in Parañaque. I don't have a business name, just my name (but my full name is Luigi Lacsamana, by the way).
I tried out different office jobs after college but never lasted long in them–at some point I realized that I wasn't meant for office work.
I was meant to be a freelancer: I've always enjoyed starting projects on my own, and collaborating with new and different people in various projects.
In 2009, I found my calling as a tattoo artist.
One night, I was able to tattoo a friend, and I realized right there and then that this was something I could do till I get older: that I could sit still and just draw and tattoo.
It's been more than ten years since and I am still in love with tattooing.
During this whole time, I also worked on developing more skills and interests. I got into natural perfumery.
I also got a little more serious with my illustrations (as tattooing really helped me develop my drawing skills too) and I was able to write, draw and publish my own book and work on other similar collaborative projects.
"We all have to carry on towards a new normal way of living. But what does that look like?"
I feel more anxiety now that the ECQ is about to be lifted, to be honest, because we all have to carry on towards a new normal way of living.
But what does that look like? I will need to take a break from tattooing–I personally do not feel it is safe for me to do a tattoo or for anyone to get tattooed amidst a pandemic. It is a hard decision, but it is necessary.
Thankfully I have my first love, illustration, to lean towards. I am able to make natural scents.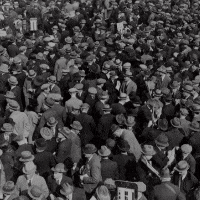 This period is tough for everyone and can cause panic, but if there is any tip I can give out as a freelancer it is this: do not depend on only one thing for your finances. Make your other interests help you! That way it comes with more ease, you will not feel overworked and thus the quality of your output will be good, and I believe in this because anything that comes from a place of good intention and authentic inspiration will be felt well.
It would be nice to have people from different industries, freelancers, and business owners, to help each other in terms of opportunities: an interlinking of private sectors. We all need one another. I really think Taxumo can link us together too, as we are mostly independent, fiery creatives here I would expect.
(Tax incentives would be nice, too. But, really, most importantly, the Covid-19 vaccine would be the best help of all.)
"How can we be the best versions of ourselves? How can we be better inhabitants of this planet?"
What gives me hope is the possibility of a better world. This quarantine, or this world on pause as I see it, should probably have given us the time and space we always needed to go inward, so inward, deep into the core of our very being. What did we like and not like about our "past life"? What can we do now to never repeat that cycle again? How can we be the best versions of ourselves? How can we be better inhabitants of this planet?
When we listen to the answers we give to questions such as those and really reflect on them, I am hopeful we will aspire to be kinder to ourselves, to other people and animals, to the planet. That is why I carry on.
People may contact Wiji via her website, wijilacsamana.com, as well as her Instagram profile @CuriousWiji.
#ATimeForHOPE (A Time For Helping Other Professionals & Entrepreneurs) is Taxumo's initiative to assist our community of professionals and entrepreneurs who have been affected by COVID-19. Taxumo aims to help our community by providing resources to help them cope with their business challenges, as well as promoting their businesses. Have you been affected too? Send your story to customercare@taxumo.com, and we may feature your business here too.