The road to becoming a freelance artist wasn't straightforward for GloriAnne Rose Dairo. While she originally considered taking a degree in Fine Arts, her parents' discouragement led her to take Aviation Technology instead at PATTS College of Aeronautics.
However, the job hunt after graduation didn't bring her to the tarmac: instead, she joined Freelancer.com, the global freelancing marketplace, as part of the company's Customer Experience team. For three years in the then tech startup, she was going through customer emails, then afterward moving to the pilot Live Chat team, responding to inquiries.
During her stay in the company, she discovered the income potential that freelancing offered. In 2016, she made the choice to become a full-time freelance professional. Despite being a self-professed introvert, she was determined to put herself out there and make a name for herself.
Below, she recounts her journey, including the challenges the COVID-19 pandemic brought to her business, and how her determination might help her thrive in the "new normal", as it had helped her when she was starting out.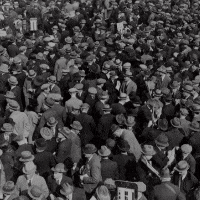 Hi Glori! How did you start as a freelancer? Could you tell us more about how you ended up doing with what you're doing now?
I was once an employee. I didn't start out as a freelancer or being self-employed.
I previously worked for the Australian tech startup Freelancer.com at their then Makati office for their Customer Experience team. In the three years I spent with the company, I moved from Customer Experience (emails) to the pilot live chat team, to the Web Content Curation team.
During my time there, I saw the income potential of many of the freelancers who used the platform. In 2016, I decided to take a stab at freelancing.
It was a tough road. I dipped my feet in various industries, I guess you would say, to figure out where exactly I fit. It was hard. Finding clients was tough. Realizing you weren't happy where you were was terrifying. There was a time when I had to get an office job again. Fast forward to a few months later, I realized I was approaching this the wrong way. There was more than one way to succeed in this freelancing career. It's not a one-size-fits-all kind of thing. One is the most popular freelancing route: offering your services to clients and working with them "part-time" or "full-time." Often, customer service roles, virtual assistance, graphic design, web development, social media marketing.
"I know the theory of things. But actually executing it is another story."
I tried that at first. It seemed the most reasonable. I learned I could do it well, but I wasn't happy no matter how much I could earn. It came to the point where my mental and physical health was starting to suffer. The other is less "freelancing" and more "business." This is very, very tough. It's a rocky, uphill climb. You are your own brand, or you build it. You're still offering your services or your products, but you are your own business. You're not tied down "full-time" or "part-time." You create your own income streams. And instead of applying to job openings, you respond to emails and DMs of people who come to YOU, asking for your help.
Stepping onto this route actually felt more like entering a dark forbidden forest, and then stepping off the path. But I was excited.
I'm pretty sure you're feeling anxious because of COVID-19. How do you plan to adapt to this current business climate?
I guess the main thing that many small businesses have to embrace now is you've got to pivot. Even though it wasn't in my immediate plans, all plans went down the drain when this pandemic exploded and we went into ECQ.
Before the ECQ, I hadn't fully realized how much events and art fairs like BGC Art Mart were helping my income every month. My sales at these fairs might not have been much, but they were the way through which I connected with people and got higher-paying commissions.
Suddenly, that was all gone.
So I'm having to focus my attention on growing and improving my online presence, engagement, and conversion—something I admit I'm not very good at.
I'm an INFJ-T, Pisces. Putting myself out there, this is tough for me.
I know the theory of things. But actually executing it is another story. It's a learning process for sure. Things I'd planned to do later in the year I've had little choice but to move forward and tackle now, because, why not? So I've been working on improving my Instagram strategy, reviving my YouTube channel, preparing a brand-new Skillshare class. Basically moving more things online, but still making sure that I don't have all my eggs in one basket, so to speak: weaving and planting several baskets to fill and grow.
"You're scared? That's good. That means you're challenging yourself and this is an opportunity to improve and grow."
What advice would you give to other freelancers like you?
You're scared? That's good. That means you're challenging yourself and this is an opportunity to improve and grow. Don't try to reinvent the wheel. Learn from those who have made it. Pick who you look up to, your mentors, teachers. Learn from them, but don't get stuck in the learning and research stage. You have to implement that at some point.
Mistakes are not bad if we learn from them. It's part of the learning process. Research, learn, execute. Then review, tweak, and repeat. And remember: collaboration and community over competition.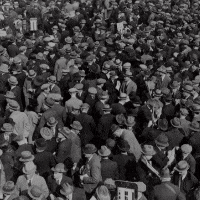 What gives you hope for the future, personally and professionally?
It's a blessing and a curse that we live in this age of technology. On the one hand, as long as we have electricity and the internet, we can find and create ways and somehow still keep going, no matter how difficult it might get. On the other hand, without our tech and the internet, these days we'd be practically crippled, especially in quarantine.
As for hope, we're still here. If there's one thing growing up in the Disney renaissance, along with "Harry Potter" and "LOTR" (Lord of the Rings), has taught me, it's that there is always hope. There's always something to look forward to, a brighter day. Even if the road to that is all sorts of dark, and we stumble and scrape our knees. Despite all the horrors of this COVID-19 pandemic, we have silver linings. Our technology is on our side. We're unprepared, but not as ill-equipped as those in the time of the plague of the Black Death or the Spanish Flu. Our science has learned and evolved from those disasters. The Earth is healing — much quicker than we anticipated. Our priorities are shifting. Hopefully for the better. There is so much potential for use to emerge from this pandemic: a better society, a more caring, empathetic, eco-conscious civilization.
"If somehow what I do makes someone feel better, motivate someone to go on despite whatever hardship, inspire someone to pursue what it is they've always wanted to do, or even just make them smile—that's enough reason to keep going."
What inspires me? I guess knowing that we all need something nice and good, not just in this current situation, but especially these days. I know that it isn't a priority for many people, and may probably be seen as more of a privilege, but art, beauty, stories, and community are important to our health and well being. Our environment affects our wellbeing, and how we function, whether at work or at home. Beauty and stories are important, but not the way most people think; not vanity. That's why we're drawn to nature. The swirls in the clouds, the colors in the sunset, landscapes, the transformations in the waves, and the leaves. The journey of newborn turtles. Even the grandeur of lightning.
That's why we pick certain colors for different rooms in our homes, depending on how we want it to feel. It's why certain rooms in hospitals or offices are what they are. It's why scrapbooks and art journaling make us feel better. And if somehow what I do makes someone feel better, motivate someone to go on despite whatever hardship, inspire someone to pursue what it is they've always wanted to do, or even just make them smile, that's enough reason to keep going.
How can people connect with you?
I'm most easily reachable via email or Instagram DM:
Website: www.gloriannerose.com
Instagram: www.instagram.com/glorianneroseart
Facebook: www.facebook.com/glorianneroseart
Youtube: GloriAnne Rose Art – https://www.youtube.com/channel/UCTVPyw8jb9cULbZBEBeIoBQ
I've also recently soft-launched my Patreon page: www.patreon.com/glorianneroseart
Patreon is more than just supporting artists; it's also about us creatives connecting with you, getting to know you, and creating things that you enjoy. By becoming part of my Patreon Fam, you will get exclusive access to me, as well as insights into my process, and behind-the-scenes of what goes into each piece I create! Also exclusive merch and downloadables/printables every now and then. I've got a lot planned and in the works for my Patreon fam.
Skillshare: And lastly, I believe in giving back and paying things forward. Now is a great time to learn something new, or just explore our creativity. I have a watercolor class on Skillshare, and another one in the works. You can head on over to my link: https://bit.ly/glorianneroseart-class and get 2 months FREE Skillshare premium membership!
You'll get access to any and all classes on the platform for two whole months completely for free.
#ATimeForHOPE (A Time For Helping Other Professionals & Entrepreneurs) is Taxumo's initiative to assist our community of professionals and entrepreneurs who have been affected by COVID-19. Taxumo aims to help our community by providing resources to help them cope with their business challenges, as well as promoting their businesses. Have you been affected too? Send your story to customercare@taxumo.com, and you may be entitled to a discount on your Taxumo subscription for your tax filing and payment needs.